Pro-Ject RPM 1 Carbon 2M Red
Manual turntable with 8,6" carbon tonearm
The entry into the RPM world
Technical Specifications
| | |
| --- | --- |
| Speed | 33, 45 (manual speed change) |
| Drive principle | Belt drive |
| Platter | 300 mm MDF |
| Mains bearing | Stainless steel axle with ceramic ball |
| Wow & flutter | 33: +/- 0.27% I 45: +/- 0.1% |
| Speed drift | 33: +/- 0.14% I 45: +/- 0.13% |
| Signal to noise | – 71dB |
| Tonearm | 8.6" carbon; aluminium and resin |
| Effective arm length | 218.5 mm |
| Effective arm mass | 13.5 g |
| Overhang | 22 mm |
| Tracking force | 0 – 25mN |
| Included accessories | 15 volts DC / 500 mA power supply |
| Power connection | 110/240 Volt – 50 or 60 Hz |
| Power consumption | 5 watt max / < 0,5 watt standby |
| Dimensions | 380 x 110 x 350mm (WxHxD) |
| Weight | 3.8 kg net |
Downloads
Reviews
The Audiophile Man reviews the RPM 1 Carbon
UK, 09.2018
The RPM, in its own right, is a top quality turntable, with a blend of upper and lower frequencies that form a nicely balanced output without misbehaving bass bloom or midrange smearing.
Well not a RPM 3 Carbon, that's for sure! That is, the final sonic difference is so large, the sound is actually completely different and in a good way. It's more like a RPM 4 Carbon! The overall sound quality is so far away from the original that this deck sounds like a completely new design. It also should provide confidence and added security for those RPM 3 Carbon buyers out there. A bit fed up with your current turntable's sound quality and feel like an upgrade? Well, before you reach for your wallet to buy an expensive turntable replacement, seriously consider one or more (or all) upgrades.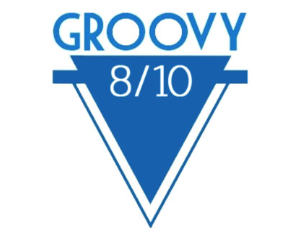 ---
Definitely one of the best turntables in its price range
Germany, 03.2021
•  The Pro-Ject RPM 1 playback of the old blues is first-class. The sound is differentiated and, at the same time, built on a solid and lush bass foundation. But the Pro-Ject RPM 1 is particularly impressive when it comes to placing the singer's voluminous, lush voice gigantically in the middle of the room.
•  For the price range up to 500 euros, in which the Pro-Ject RPM 1 plays, there are no shortcomings.
•  This inexpensive entry-level model is amazingly good at bass, treble, and space.
•  Due to the increased precision, sound appears more differentiated and detailed in front of the dark bass background.
•  The RPM 1 Carbon lives up to the demands placed on an innovative and committed manufacturer like Pro-Ject! This inexpensive turntable boasts a unique design and, the craftsmanship is flawless.
RPM 1 Carbon utilises a lot of innovations and enhancements: A low resonance chassis holds a newly designed inverted platter bearing with ceramic ball for further reduced rumble. An outboard 15V AC motor is smoothly driven using an ultra-precision AC generator with DC power supply for further enhanced speed stability. A completely new designed S-shaped tonearm tube is made from carbon fibre, aluminium and resin. Using a complex 3-step process with heat treatment and 100 bar pressure, the arm tube rigidity is strenghtened, internal damping is maximized and resonances are reduced to a minimum. This makes the tonearm also suitable for MC cartridges. Additional features are a new magnetic antiskating mechanism and a TPE-damped counterweight.
The RPM 1 Carbon is available with or without Ortofon 2M Red cartridge. A super shielded, semi-symmetrical, low-capacitance Pro-Ject Connect it E phono cable is included.
In the box:
RPM 1 Carbon (with or without Ortofon 2M Red)
Connect it E Phono Cable
Felt mat
Adapter for 7" singles
Power supply
Allen key, stylus pressure gauge