Burson Conductor 3X Grand Tourer
Flagships 15 years in the making
Forged in 15 years of experience, the all-in-one Burson Conductors GTs are the 7th generation of our most iconic product. Once again, they are redefining performance, functionality and aesthetics.
The Conductor 3/3X GTs share the same digital section, featuring two ESS9038 DAC chips. However, these models are taking that unique Burson house sound further with a new discrete output stage.
In contrast, their analogue amplification circuitries are very different, each optimised for their purposes.
Combining our proprietary technologies such as the MCPS, Burson opamps and high current amplification, with the result of our collaboration with industry partners such as Roon and Thesycon, we are making the Conductor 3/3X GTs epic!
Advanced audio research is what Burson does. We recognise performance bottlenecks in conventional designs, then overcome them with new engineering approaches to achieve higher audio performance.
2006 – We discovered the shortcomings in general-purpose IC opamp. Today, our tailored audio opamps are industry benchmarks. [+] Learn More
2016 – We developed a proprietary Max Current Power Supply to overcome linear and switching power supplies limitations. Today, our MCPS powers every award-winning Burson product. [+] Learn More
2019 – Conventional enclosures trap heat and hiders circuitry stability. So we created the most efficient and arguably the prettiest heat sink in the industry. The Cool Case. 
Optimised for Balanced
The Conductor 3X GT optimises XLR balanced audio performance with a fully differential and discrete signal path. Delivering 10W balanced and 5W Single-ended, it has the power to drive any headphones and enough inputs and outputs to be the command centre of any audio system.
Optimised for Single Ended
The Conductor 3 GT, with a shorter signal path and fewer active components, is from-the-ground-up optimised for single-ended listening. Adopting a higher power type transistor, it delivers 10W into single-ended headphones. With twice the working current, this purist design is the end-game machine for any single-ended audio system!
Not all DACs sound the same
These days, DACs from different brands can sound identical if they use the same DAC chip. This is because they use the same (publicly available) standard circuitry DAC chip makers provide. This approach reduces R&D time, cost and risk. These DACs also use similar parts, opamps, power supplies and working voltage. The resulting sound is unavoidably generic.
In the Conductor 3/3X GTs, we tailored a new output stage to utilise the wide bandwidth of our Vivid opamps. Combined with our proprietary Max Current Power Supply, our unique house sound reaches a new level of detail and tonality.
Its digital interface is the most advanced and comprehensive, from its XMOS USB receiver to its Qualcomm Bluetooth module. 
With a customised driver by Thesycon, Germany, its Xmos USB receiver has unsurpassed processing power and accuracy, perfectly streaming DSD512 and 32bit/768khz audio.
It also features a Bluetooth 5.0 receiver Qualcomm/CSR8675 [+] with an aptX HD audio & LDAC codec. It pushes Bluetooth playback beyond CD quality and ease of use to the highest level.
The all-new OLED screen and interface program deliver a calming and intuitive user experience. Its machined solid aluminium knob, in GT red, offers the most delicate control and feels luxurious.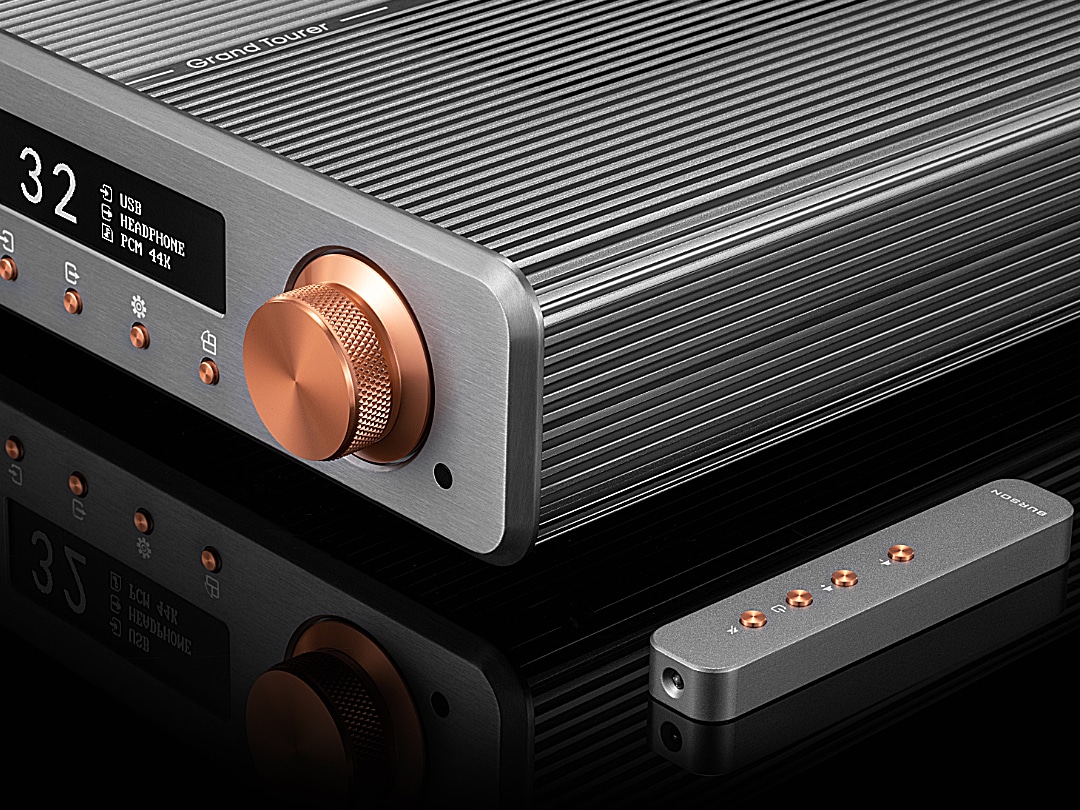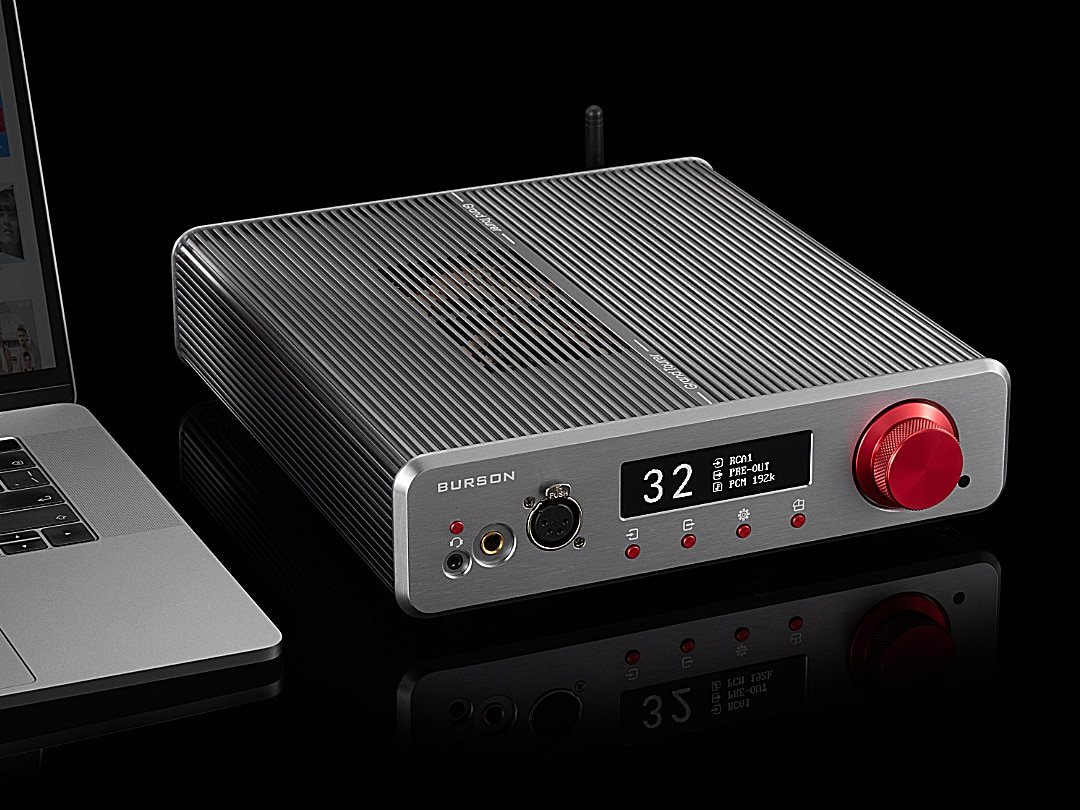 The thumping heart of the Conductor GTs is five sets of Burson Max Current Power Supplies. We are pushing these MCPS to the limits of their potential. So much so that they consume 90W when idle and need active cooling.
Although spitting out 10 Watts, the GTs are not tracing power. Instead, they pursue purity!
Optimised, but customisable!
The Burson Vivid discrete opamps are wildly regarded as the best and used in countless recording studios, and our GTs use the Vivid opamps to achieve incredible transparency.
However, it still plays to your preference by allowing opamps to change, enabling you to create your own listening experience.
Our Burson Cool Case is already the most oversized heat sink on any headphone amp. Still, we adopted active cooling for the GT.
With every component operating in a predetermined temperature range, independent of the environment, active cooling gives us the freedom to push the GT to its performance limit.
Combining its resonance-free enclosure with the quietest fan money can buy from Noctua in Austria, the GT is quieter than the background ambience of your music.
Fully Differential Audio Paths
The V6 Vivid discrete opamps are wildly regarded as the best and used in countless recording studios.
The Conductor GT uses 6 Vivid opamps in its fully differential output stage, achieving incredible transparency.
However, it still plays to your preference by allowing opamps to change, enabling you to create your own listening experience.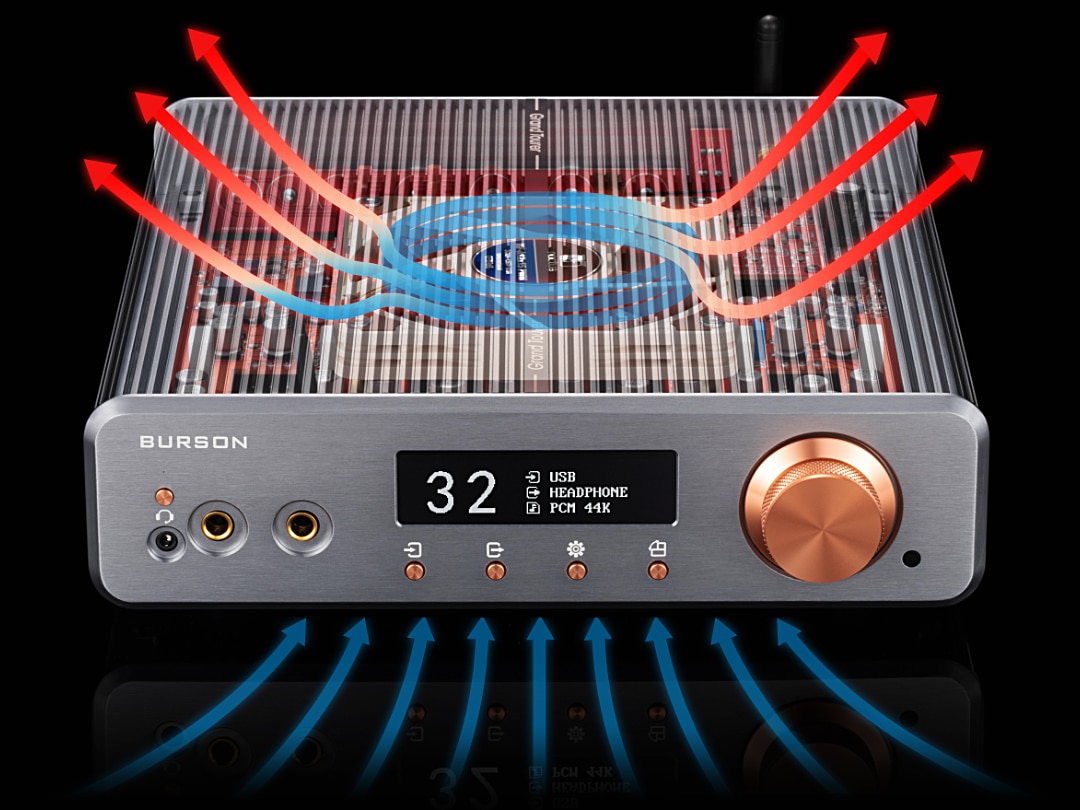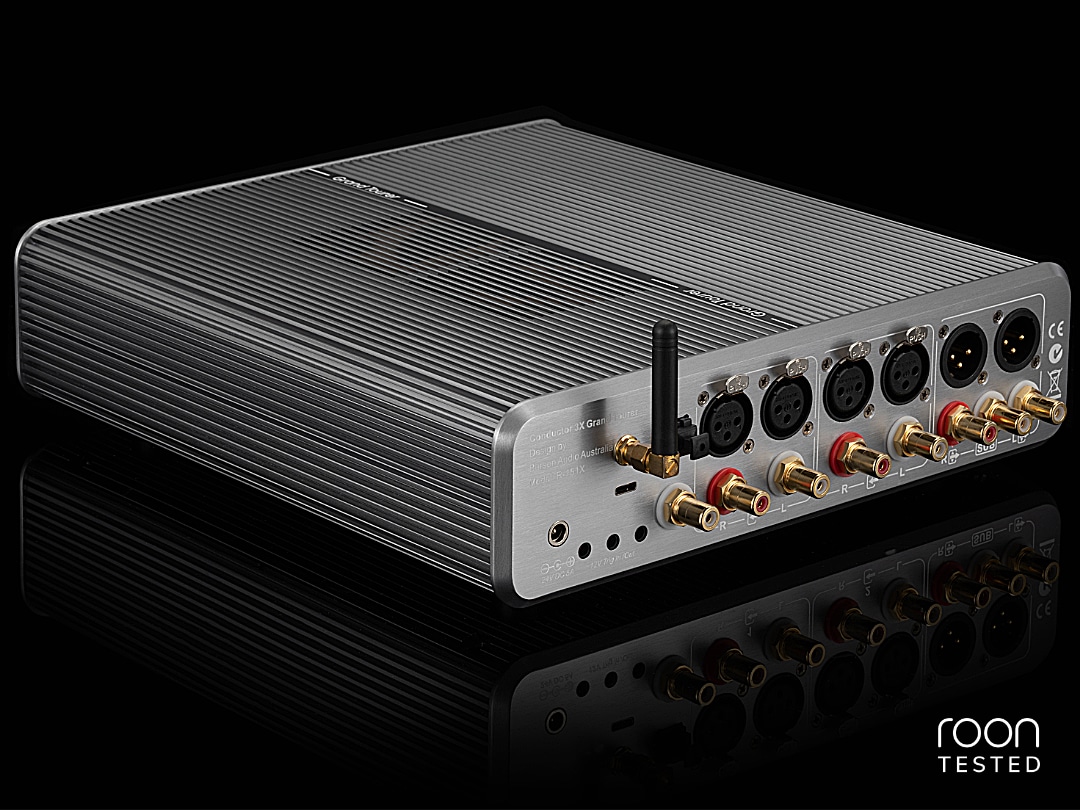 Head+Sub Mode. Say what!?
We feel sound as much as we hear sound. Before the invention of headphones, music listening was a full-body experience.
It's not just what your ears hear but all the energy your body feels that moves the soul.
Headphone listening goes to a new level with a carefully matched and placed subwoofer. The GTs enable this experience with the Head+Sub mode.
Roon is the most popular streaming and HD music management platform for audiophiles. Burson is part of this fantastic ecosystem.
Our DACs are Roon Tested, and they seamlessly connect with any 3rd party Roon Ready audio streamers.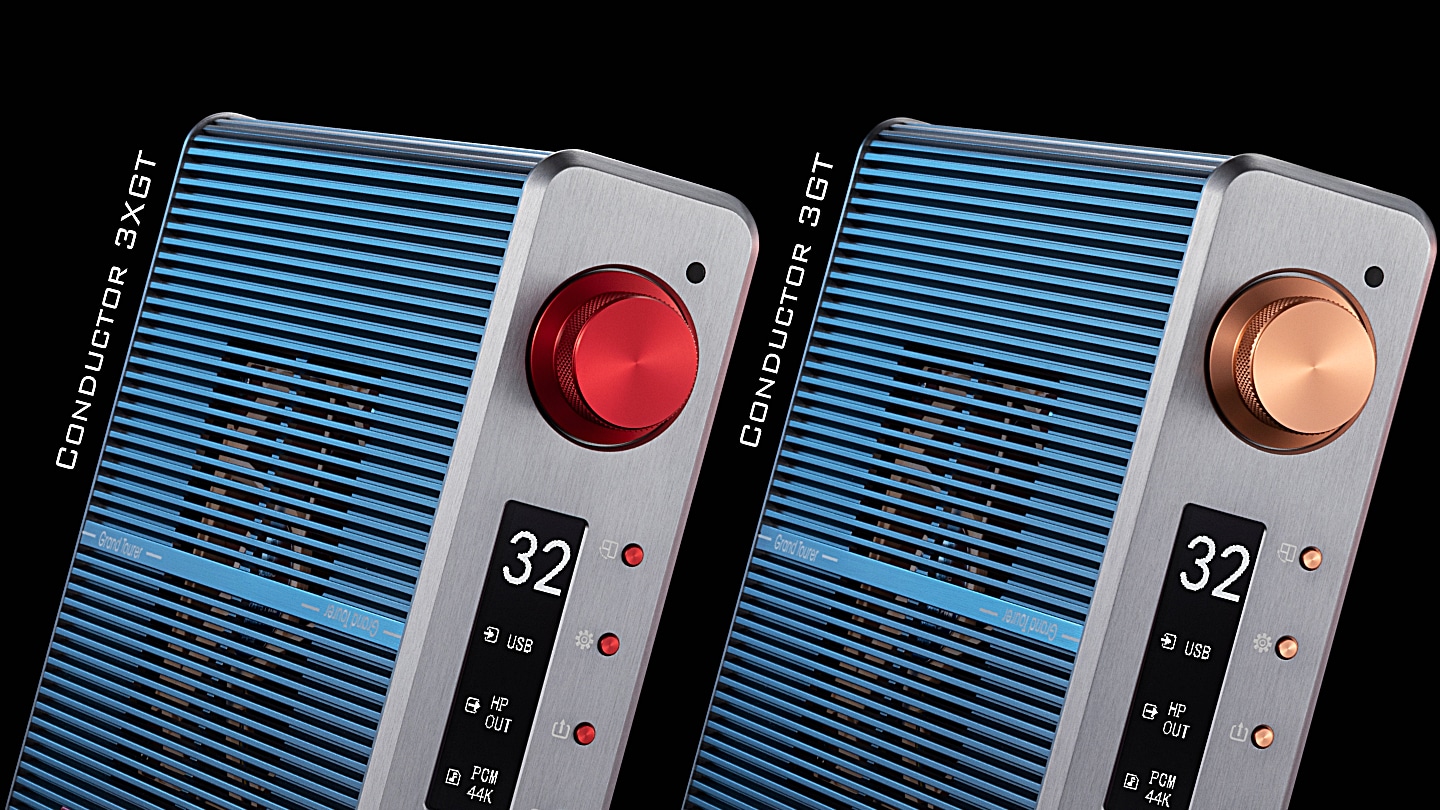 Both dream machines will bring a big smile to your face.
The 3X-GT takes your breath away with its dynamics and deep dive into micro details. In comparison, the 3-GT relaxes those shoulders with its transcending tonality.
If the Conductor 3X GT is a car, then it is the one that gives you those microseconds you need to win every time! It conquers corners and lets you feel the road as if you are walking on it barefoot!
The Conductor 3 GT lets you listen to your favourite song anew, look up and realise that you are cruising down the Great Ocean Road!