Burson Composer 3X Performance
An old school DAC / Pre Amp
We don't use DSP to over-sample or reprocess the original digital signal. And we didn't put a tube output in parallel to a solid-state output to sweeten the analogue signal and attract eyeballs. Instead, the Composer 3X Performance plays truthfully, from MP3s to native DSD512, without bass boosting or sugar coating.
With a powerful SABRE32/ESS9038Q2M DAC chip, a minimal signal path and a mighty power supply, the Composer follow an old school design approach, and it recreates the original art with pinpoint accuracy.
The Composer features superior digital connections. Featuring the Qualcomm/CSR8675 [+] Learn More Bluetooth receiver ( 24bit/96khz / AptxHD) and XMOS USB receiver ( PCM 768Khz / DSD 512), the Composer connects seamlessly with all PC, Mac, iOS and Android devices.
The Composer is a testimony to the less-is-more design approach. Namely, a short signal path yields accuracy, and clean power yields transparency.
The entire audio signal path of the Composer is about the size of two stamps. This symmetrical, fully balanced signal path is free from inferior IC opamps. Instead, it uses Burson V6Vivid discrete opamps which are widely regarded as the best sounding in the world.
The quality of power is as vital to audio amplification as the quality of water in cooking. That's why we are dedicating the rest of the product footprint to power regeneration. The Composer features four Burson proprietary Max Current Power Supplies (MCPS). They raise voltage frequency from 50Hz to 170kHz, pushing noise beyond human hearing. The result is a transparent sound with incredible micro-details.  [+] Learn More
Roon is the most popular streaming and HD music management platform for audiophiles. Burson is part of this fantastic ecosystem.
Our DACs are Roon Tested, and they seamlessly connect with any 3rd party Roon Ready audio streamers.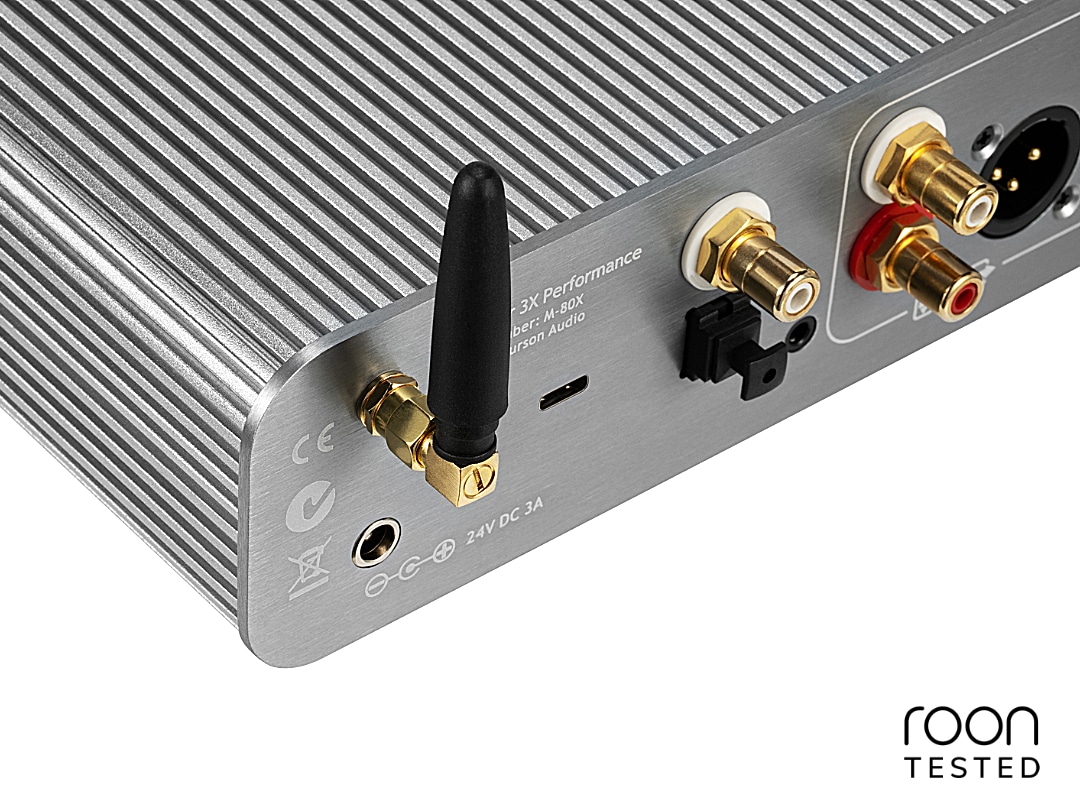 The Composer is also a phenomenal preamp with low output impedance and two gain levels, making it the perfect match for any amplifiers and active speakers.
The Composer 3X Performance comes with Burson V6 Vivid discrete opamps. But don't let us or anyone dictate your listening experience. The Composer encourages opamp rolling with gold plated DIP8 sockets along its signal path. With hundreds of audio opamps out there, you have the freedom to tailor your listening experience to your preference.  [+] Learn More
But hang on! Don't a lot of high-end DACs use ESS9038 and Xmos, and lots of DACs claim to use high-end parts. Without a glowing tube output, a porthole to peek at it and a fancy DSP sales pitch, what makes the Composer unique!?
Every music composer works with the same set of notes. Those with the right focus and experience create timeless classics by arranging them in the right way. Those wanting to shock and collect "likes", those using focus groups to put together designs instead of using their hearts usually create something forgettable. The Composer 3X Performance is excellent because we did the hard yards. It sounds incredible in the old school way, and we know it is a classic.