Dolby Vision 4K UHD Audiophile Blu-ray Player
Dolby Vision 4K UHD Audiophile Blu-ray Player
This flagship universal disc player has been finely engineered for the ideal disc playback. The UBR-X200 features extremely rigid construction to achieve high S/N ratio for quality audio and video performance. With support for the spectacular Ultra HD Blu-ray™ format, you can enjoy a beautiful experience with four times the resolution of 1080p Full HD. The UBR-X200 is compatible with the latest Dolby Vision® format that provides a stunning HDR imaging technology with extraordinary color, contrast, and brightness to the screen. Texas Instruments Burr-Brown Audio PCM1690 Series DACs are used to provide audiophile sound. Other features include SDR/HDR Preset Mode, Direct/Transport Function, SACD / DSD compatibility, multi channel audio analog capability and XLR balanced output terminal.
As a universal disc player, the UBR-X200 can play various optical discs including the latest disc format Ultra HD Blu-ray which has four times the resolution of 1080p Full HD, as well as Blu-ray, Blu-ray 3D, DVD, CD, SACD, and music, video and audio files such as FLAC, AIFF, DFF, DSF, JPG, TIFF, MKV and M2TS. The UBR-X200 can also play your audio and video contents from an external drive via USB or DLNA.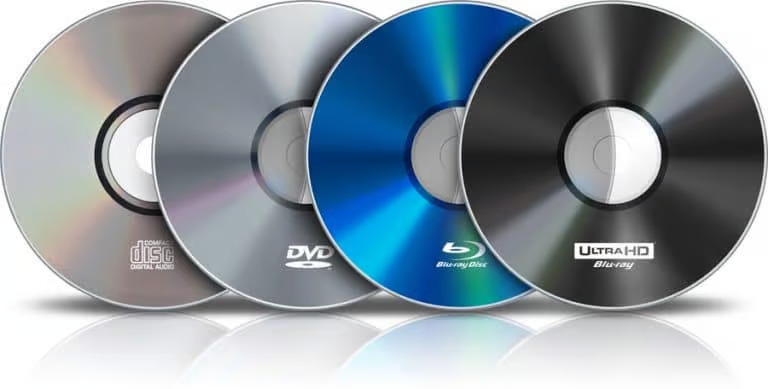 Media information on-screen display
You can display the disc information on your screen by pressing and holding the remote control's INFO button. In addition to the playing disc's details, you can easily check mastering information such as MaxFALL (Maximum Frame Average Light Level) and MaxCLL (Maximum Content Light Level) available on some HDR content, as well as HDR and HDMI output information.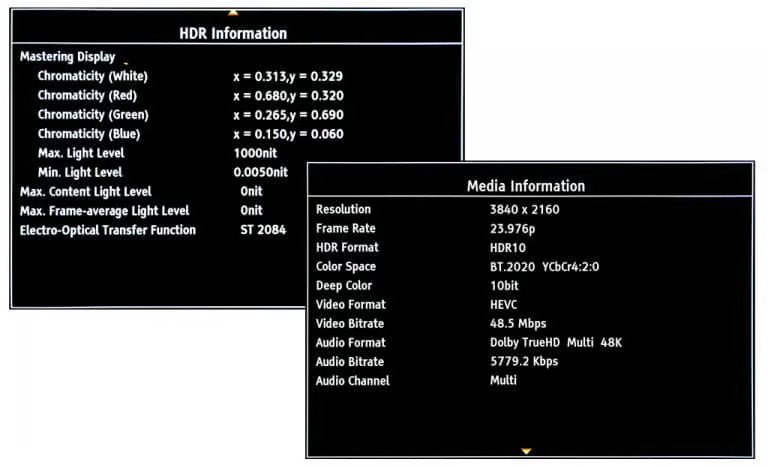 The 1.6mm thick chassis base is reinforced with a 3mm thick steel plate under the rigid base to minimize noise from mechanical movement of the optical assembly. The result is a significantly quieter, stiffer and stable chassis structure. This results in reduced vibration for increased performance and better overall operation of player components for more faithful listening.
XLR/RCA analog audio output
The analog outputs of the Reavon UBR-X200 are controlled by two Texas Instruments Burr-Brown Audio DACs. The 2-channel PCM1795 for the unbalanced RCA stereo and balanced XLR outputs of Hi-Fi quality and the 8-channel PCM1690 for the 7.1/5.1 analog audio outputs.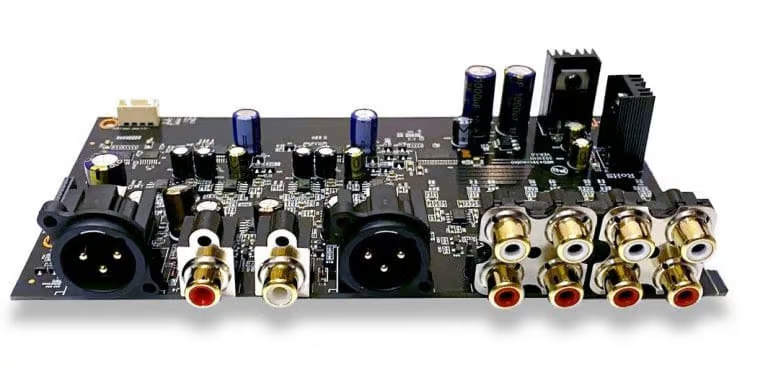 The Reavon UBR-X200 is powered by a toroidal transformer which features low noise and low electromagnetic interference. This is thanks mainly in part to its shape and symmetry. The amount of magnetic flux that escapes outside the core is low and contained within the donut shape. The result is lower audio distortion and degradation to the sound quality, therefore ensuring that the resulting sound is clean and accurate.
The info button allows you to consult the detailed technical information of the program, such as audio and video output parameters. The Reavon UBR-X200 can be controlled by leading brands of universal remote controls such as RTI, Crestron, Control4 or Logitech Harmony.
Technical Specifications
Main features
Universal Disc Player – Ultra HD Blu-ray, Blu-ray, Blu-ray 3D, DVD, DVD Audio, SACD, CD
BD-Live/BONUSVIEW
HDR10
Dolby Vision
36-bit Deep Colour/"x.v.Colour"
Dual HDMI Output
Video Adjust
Backlite Remote Control
Fast boot
Multimedia playback (MKV, FLAC, AIFF, MP3, JPG)
Video features
4K Upscaling – Enhance the home cinema experience by quadrupling Full HD 1080p resolution with 4K (3840 x 2160) upscaling of all video sources.
True 24p Cinema – Many Blu-ray and 4K Ultra HD Blu-ray discs are encoded at 24 frames per second, the same frequency as the original film screened in theaters. The UBR-X200 maintains the original 24-fps rate straight through to the screen with progressive scanning.
Dolby Vision® – This stunning HDR imaging technology brings extraordinary color, contrast, and brightness to the screen.
Video Adjust – Set the brightness, contrast, color saturation, hue, sharpness and noise reduction.
Audio features
Texas Instruments Burr-Brown Audio PCM1795 DACs (RCA Unbalanced & XLR Balanced)
2-Channel DAC:

32-Bit Resolution
Analog Performance: ​

Dynamic Range: 123 dB
THD+N: 0.0005%

Differential Current Output: 3.9 mApp
8× Oversampling Digital Filter:

Stop-Band Attenuation: –98 dB
Passband Ripple: ±0.0002 dB

Sampling Frequency: 10 kHz to 200 kHz
System Clock: 128, 192, 256, 384, 512, or 768 fS With Autodetect
Accepts 16, 24 and 32-Bits Audio Data

Large-Capacity PCB Toroidal Transformer (Military Engineering Class)
Custom Audiophile Capacitors
Direct Function for Pure Analogue Audio Output
Dual HDMI Output for Pure Digital Audio Output
Jitter-less Clock
Ultra-Rigid Construction
3 mm Steel Plate Rigid Under Base for Low Noise and Low Centre of Gravity
High Quality Main Circuit Board for High S/N Ratio
Rigid Optical Drive
24-Bit Delta-Sigma DAC
Texas Instruments Burr-Brown Audio PCM1690 DACs (Analogue Audio Out 7.1/5.1)
​8-Channel DAC:

High Performance: Differential, fS = 48 kHz
THD+N: –94 dB
SNR: 113 dB
Dynamic Range: 113 dB
Sampling Rate: 8 kHz to 192 kHz
System Clock: 128 fS, 192 fS, 256 fS, 384 fS, 512 fS, 768 fS, 1152 fS
Differential Voltage Output: 8 Vpp
Analog Lowpass Filter Included
4x/8x Oversampling Digital Filter:

Passband Ripple: ±0.0018 dB
Stop Band Attenuation: –75 dB

Zero Flag
Accepts 16, 20, 24 and 32-Bits Audio Data

Analog Mute by Clock Halt Detection
Music File Playback: FLAC (2.0/5.1), M4A, AIF, AIFF, DSF (2.0/5.1), DFF (2.0/5.1), MP3, OGG, APE
Home Theater Audio: Dolby Digital, Dolby Digital Plus, Dolby TrueHD, Dolby Atmos, DTS, DTS-HD MA, DTS-HD HRA, DTS:X
Terminals
HDMI 1 Out for Audio/Video
HDMI 2 for Audio Only
Digital Coaxial Out
Digital Optical Out
USB In (1 USB 2.0 Front, 1 USB 3.0 Rear)
Ethernet
RS-232C
Analogue Audio Out Stereo (RCA Unbalanced, XLR Balanced)
Analogue Audio Out 7.1/5.1
Technical Specifications
Mediatek MTK8581 SoC
Quad-core ARM Cortex-A53 CPU cluster
ARM Mali-T860 MP2 GPU
General Specifications
Power: AC 110 V / 220-240 V, 50/60 Hz
Power Consumption: 42 W
Power Consumption During Standby: 0.45 W
Dimensions (W x H x D): 430 x 85 x 300 mm
Weight: 6.8 Kg / 15 lbs
Reviews
Reavon's UBR-X200 brings a universal approach to home theatre entertainment with playback of Ultra HD Blu-ray, DVD, CD, SACD and DVD-Audio discs, plus high-resolution music files from a USB drive or networked device. Externally, the player exudes a premium feel thanks to the build quality and styling of its full-width, steel-plated chassis, while inside an eight-channel Burr-Brown DAC and MediaTek SoC (System On a Chip) work to provide a suite of features including balanced stereo audio over XLR, and Dolby Vision HDR from 4K platters.
The Reavon UBR-X200 is a very well-built Blu-ray player that supports virtually all current video and disc formats. It can also be easily made zone-free. The player impresses with excellent picture and sound quality, and also has plenty of advanced adjustment options that can be tailored to your specific setup. The Reavon player is in a high price range, but if you are sitting on a large and varied film collection and a lavish high-performance screen or projector, it may actually be worth the money.
Enter Reavon, a brand that none of us had heard of this time last year. Reavon is a spin off from French company Archisoft, which is also behind the media players sold under the Zappiti brand. It's seen an opening in the market and taken a punt, producing two UHD Blu-ray machines.
I am thrilled to see a new pair of higher-end disc players hit the market—way to go, Reavon! While the UX100 and UX200 lack the refinement and customization options of the now-discontinued Oppos, I found their general playback features to be in line with those greatly missed players, and both provided excellent overall video performance. I look forward to the company refining both models via those promised firmware updates, but in the meantime, shiny disc enthusiasts would be hard-pressed to find better playback options than these new offerings.
With the Reavon UBR-X200 player, the French manufacturer could well revive the interest of home moviegoers for physical media. The displayed image is always smooth, crisp and detailed to perfection. We are a long way from the rendering of the most popular streaming platforms. The upscaling system is very convincing and strikes the right balance to sublimate the films, without ever overdoing it.
I am delighted to have been able to test this player, the latest high-end UHD player.
Glad as this is a neglected industry and it's good to see that us physical film fans aren't being left out. Delighted because the temptation could be great to release an unpretentious reader on this market with little competition and that is not the case here. The displayed price puts it in the niche of high-end readers. The high performance also places it in the niche of high-end readers. Whether it is the quality of the finish, but even better the quality of the video or the audio services, we are dealing with a player that deserves to be enthroned at the heart of a beautiful Home Cinema installation.
UBR-X200はフランスから上陸した12cm光ディスクのユニバーサルプレーヤー。マルチchを含むSACDにも対応する、昨今とても貴重な製品だ。日本ではこの12月に発売されたばかりだが、SACD非対応/アナログ音声出力非搭載の弟機UBR-X100とともにひじょうに注目度の高い製品だと言える
Проигрыватель Reavon UBR-X200 — глоток свежего воздуха для настоящего любителя кино, который понимает, что максимальное качество звука и изображения сегодня может дать только UHD Blu-ray. Альтернатив ему сегодня нет. Совсем нет. Кроме того, этот проигрыватель может стать достойной заменой CD-проигрывателю. Ну а наличие интерфейсов Ethernet/RS-232 и драйверов под популярные системы управления типа RTI позволяет полноценно включать этот проигрыватель в самые навороченные системы персональных кинозалов.
2021年、ついにフランスからメディアファンの期待に応えるブランドが登場しました。彗星のごとく現れたそのブランドはフランス語で"夢"を意味するREAVON(リーヴォン)。ディスク再生に特化することで世界最高の音と映像のクオリティを目指しました。取り扱い発表以来、多くのお問い合わせをいただいている4k UHD Universal Disc Player。そのパフォーマンスは期待を裏切る事はありません。
Лучший универсальный проигрыватель для домашнего кинотеатра на рынке. Поддержка почти всех мыслимых аудио и видеоформатов, а также отличная картинка и звук позволяют смело рекомендовать Reavon UBR-X200 тем, кто ставит во главу угла качество, а не красивые, но бесполезные фичи.
Hi-fi & High End Show 2022
Top High End 2022 » for the best Blu-ray player during Hi-fi & High End Show 2022 in Moscow (13th-16th of October). The prize represents feedback and notion of the leading Hi-fi\High End experts in Russia (incl. online media\bloggers\opinion leaders and journalists).
Desde que Oppo retiró del mercado sus conocidos reproductores Blu-Ray los aficionados al formato físico hemos tenido una especie de vacío difícil de llenar. Si bien es cierto que Panasonic tiene reproductores de mucha calidad, seguíamos echando de menos las completas funcionalidades de los reconocidos reproductores de Oppo. Por suerte, algunos fabricantes no quieren dar por muerto el formato físico todavía. Entre ellos está Reavon, una empresa que tiene en el mercado alguno de los reproductores Blu-Ray de gama alta más interesantes que hemos visto. Su tope de gama es el Reavon UBR-X200, un magnífico reproductor Blu-Ray 4K UHD que tuvimos oportunidad de probar en AVPasión y que nos dejó encantados. El Reavon UBR-X200 es un reproductor de gama alta, tanto en diseño como en materiales y características técnicas. Ofrece una excelente calidad de imagen, una muy buena compatibilidad con formatos de audio y vídeo, doble salida HDMI, una completa conectividad analógica, una excelente calidad de sonido, reproducción del formato SACD e incluso un buen sistema de escalado de imagen. En definitiva un reproductor que, aún no siendo perfecto, es realmente interesante. Por todo lo comentado y mucho más, el premio a mejor reproductor de Blu-ray de 2022 de AVPasión se lo lleva el Reavon UBR-X200.