Caisson de basses doté de 2 haut-parleurs 23cm à annulation de forces
Offrant une précision et un contrôle des basses exceptionnels sans distorsion, le modèle Reference 8b est un caisson de basses vraiment extraordinaire.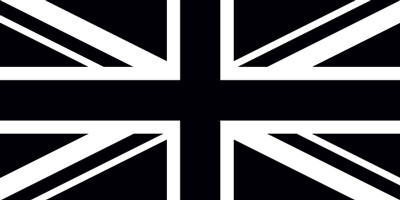 Hand-built in Maidstone, UK.
REFERENCE 8b
Puissant, le caisson de basses Reference 8b dispose de deux amplificateurs de classe D de 500 W, chacun entraînant un haut-parleur de 228 mm (9 pouces) à distorsion ultra-faible et à longue portée. Ceux-ci sont connectés dos à dos dans un boîtier acoustiquement inerte. En résultent des basses à faible distorsion puissantes et parfaitement maîtrisées.
Les détails
---
SPECIFICATIONS
FINITION
Deep Piano Black
DIMENSION (H X W X D)
398 x 365 x 429 mm (15.7 x 14.4 x 16.8 in.)
CONCEPTION
Force cancelled closed box
ENTRÉES
RCA phono sockets
Analog XLR socket
Speaker level inputs
GAMME DE FRÉQUENCES
Free Field: 18Hz (-6dB)
RÉPONSE EN FRÉQUENCES
24Hz at 90dB output in free-space mode (±3dB)
NIVEAU DE SORTIE MAXIMALE
110dB (peak sound pressure level at 1m 50Hz)
AMPLIFICATEUR
2 x 500 W Class D with switched mode power supply and DSP based control section
HAUT-PARLEURS
LF 2 x 225 mm (9in.)
ALIMENTATION ÉLECTRIQUE
100V – 120V / 220V – 240V ~50/60Hz
CONSOMMATION ÉLECTRIQUE
1000W
FILTRE PASSE BAS VARIABLE
Variable frequency: 40Hz to 160Hz
Variable slope: 12dB/oct, 18dB/oct, 24dB/oct
LFE mode: 350Hz, 18dB/oct
KEF reserves the right, in line with continuing research and development, to amend or change specifications. E&OE.
---
AWARDS & REVIEWS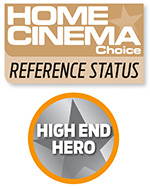 HOME CINEMA CHOICE REFERENCE STATUS, HIGH END HERO
"This system is British surround high-fidelity at the utter state-of-the-art. And it's easily worthy of its Reference name." – 2016